PennyTree - a lifestyle savings platform using AI features, was founded with a mission to take the traditional saving culture a notch further.
Though now largely digitized, savings as a product is predominantly monotonous with so many obligations involved in maintaining a savings culture. However, for us at PennyTree, the next level is democratizing the traditional way of doing things - and that's why we are embedding savings into lifestyle with this trailblazing innovation.
Like our founders, Africa has an agile population filled with smart entrepreneurs and goal oriented professionals who have busy daily schedules in a fast paced world. This has birthed the need for a product that caters to the fast paced global interconnectivity where remote work culture is the new normal - essentially, being able to manage our time for work-life balance.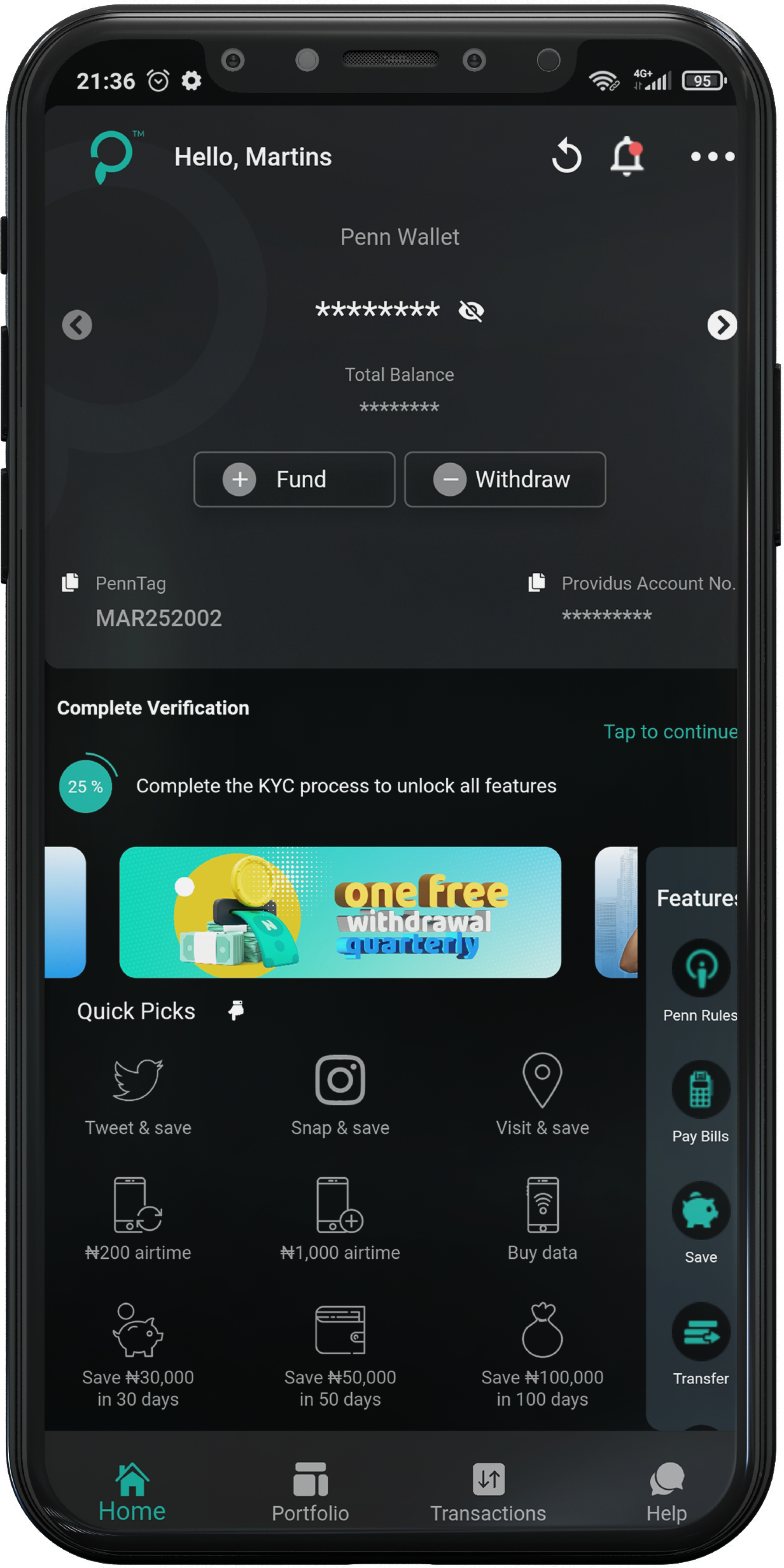 The collective need for a simple, fun, enjoyable and easy financial ecosystem fueled our founders' existing passion and sparked an alignment of values and purposes.
The evolution of media is drawing us closer to the world of Virtual and Augmented Reality (VR/AR) and we are building an ecosystem of different products, where the primary services needed by an average individual to subsist can be provided in a fun way, made enjoyable and easy to access - without the need to manage multiple applications. Everything we do is geared towards seamlessness and efficient use of time.
We at PennyTree are constantly asking ourselves how we can do more and make sustainable impacts in such a way that one activity triggers the way we save and invest - eliminating psychological bottlenecks. With Artificial Intelligence (AI), we want to demonstrate that financial discipline can be fun.
Time is either constant, consistent or relative. For us, time is life and we want to help people maximize time. Today, we are on a mission to make financial discipline fun.